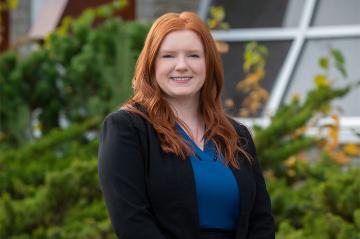 Areas of Expertise
Jenna C. Davis
Associate
JDavis@hsjlawyers.com
Direct line: 250.565.8034
Professional Profile
Jenna is a compassionate and effective advocate for BC families. Her practice focuses on all aspects of family law including separation and divorce, child custody, guardianship and parenting time, child and spousal support, division of assets and debt, and marital and cohabitation agreements.
Emphasizing the use of mediation and negotiation where possible to resolve family disputes, Jenna is a skilled litigator when required, having appeared before the Provincial Court of British Columbia and the Supreme Court of British Columbia.
Jenna also has a busy civil litigation practice, helping individuals and small and medium-sized businesses with various matters, including debt collection for both creditors and debtors, and contract disputes. Additionally, she resolves strata disputes, residential tenancy disputes, and real estate disputes, often representing clients before the BC Residential Tenancy Branch.
Deeply committed to her clients, Jenna understands that each client has a unique set of needs that require tailored solutions.
"From successfully arguing a complex court case to simply clearing up a client's confusion by explaining their legal options, I enjoy being able to advocate for people when they are experiencing some of life's most challenging situations."
Assistant: Ashley Thomas
On A Personal Note
Although she was born in Prince George, Jenna has a soft spot for the ocean, having been raised in Parksville. Outside of work, she enjoys aquatic activities, such as swimming and scuba diving. When back on land she enjoys woodworking and exploring the local trails, especially after freshly fallen snow.
Education
Bachelor of Arts, University of Northern British Columbia, 2015
Juris Doctor, Thompson Rivers University, 2018
Family Violence Screening training through the Continuing Legal Education Society of BC