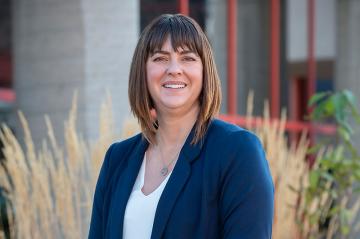 Areas of Expertise
Roberta J. Stewart
Partner
Roberta.Stewart@hsjlawyers.com
Direct line: 250.565.8011
Professional Profile
Roberta Stewart's areas of strength are corporate organizations and reorganizations, commercial transactions such as buying and selling businesses, corporate/business succession planning, drafting and reviewing complex agreements and contracts, complex wills and estate planning and residential house purchases, sales and refinances.
"I love closing a transaction. Whether acting for a buyer or seller or completing a corporate reorganization, seeing a transaction to completion is very rewarding," said Stewart.
Another source of professional pride for her is the influence she's had on articling students just beginning their careers. As a veteran of the Prince George legal industry, she is frequently looked to for mentorship of students, new associates, and other professionals within the legal system.
That leadership and knowledge-base also gets passed on to clients as they work with her to complete some of the most important transactions of their lives.
Assistant: Meagan Siebert
On A Personal Note
Roberta originally comes from Prince Albert, Saskatchewan and still cheers for the WHL Raiders, even when they come to CN Centre to face the Cougars.
Prince George has a similar profile to her hometown: a resource-based regional hub, so she felt comfortable upon arrival. She is now a fixture here in the local community, often seen on the running trails of the city and competing in an ever growing number of half-marathons. Roberta and her husband Steve take full advantage of the hiking and backcountry bounty this area has to offer.
She has applied herself to a number of local causes as well, volunteering for organizations such as the YMCA, MS Society and Crime Stoppers, to name only a few.
Roberta is happy with a good book and her dog and cat nearby, but if you are out on Mount Robson and you feel a rush of wind blow by, that might well be one of the city's most driven lawyers completing the Berg Lake Trail, yet again on the run.
Education
Bachelor of Commerce, Finance and Economics, University of Saskatchewan, 1999
Bachelor of Laws, University of Saskatchewan, 2003