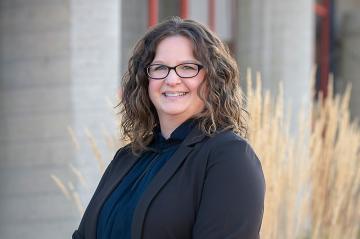 Areas of Expertise
Robin H. Craig
Associate
RCraig@hsjlawyers.com
Direct line: 250.565.8015
Professional Profile
Robin Craig looks after families, from top to bottom. When plans for the future have to be put down on paper like a will or establishing power of attorney, or all the obligations of an estate carried out due to someone's passing, if a new addition to the family comes via adoption, if a new home has to be purchased, or land acquired for a family's investments, Robin covers it all.
From the particulars of obtaining a Final Adoption Order from the Supreme Court of British Columbia, or stickhandling the complexities of carry out obligations as executor while grieving for a lost loved one, Robin connects families to the law and takes pride in standing up for people going through difficult or emotional times.
Assistant: Terri Pfliger & Courtney Clarke
On A Personal Note
Protecting families carries into Robin's volunteer life as well. Dating back to 2005 she has been a staunch supporter of the local Crime Stoppers organization. Robin has been a director of the Prince George Crime Stoppers Association for 14 years, where she served as Secretary for 10 years and currently holds the office of President. Robin is also presently a director of the British Columbia Crime Stoppers Society, and is also on the Commonwealth Cup planning committee.
She loves skating, reading, and is taking up photography as a new interest, more and more as she and her daughter enjoy travelling together. Robin has lived in Prince George since 2003, which is within easy visitation distance to one of the places she grew up. Along with Vernon, her youth was spent in the McBride area. "I love the scenic Robson Valley and try to visit as much as I can," she said. It's a playground for hiking, camping, winter recreation and many of the other activities she strives for in order to be a well-rounded and grounded person, and instill those qualities in her daughter as well.
Education
Bachelor of Arts, University of British Columbia, 1998
Bachelor of Laws, University of Saskatchewan, 2003