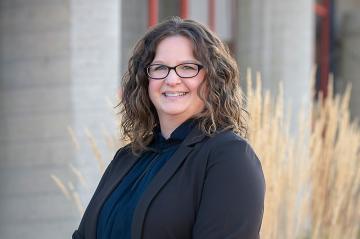 Areas of Expertise
Robin H. Craig
Associate
RCraig@hsjlawyers.com
Direct line: 250.565.8015
Professional Profile
Robin advises individuals, families, and businesses, with their real estate, corporate and commercial, and wills and estate matters.
Robin's real estate practice focuses on residential and commercial transactions including the leasing, purchase and sale, and conveyancing of real property. She assists with the registration of easements, subdivisions, and Crown land grant applications and is responsible for drafting offers and preparing a variety of contracts and agreements including rights to purchase (rent-to-own) agreements.
She assists her business clients at every stage of the business cycle including borrowing and lending, keeping corporate records, drafting, and reviewing contracts and agreements including shareholder agreements, contractor agreements, non-disclosure agreements (NDAs), and other service agreements. Robin's services also include reviewing leases and overseeing reorganizations and restructurings, and the sale, purchase, and divestiture of assets.
Taking a sensitive and thoughtful approach to her estates and incapacity planning practice, Robin focuses on helping individuals and families with all aspects of planning including wills, powers of attorney, and representation agreements. She also advises her clients with respect to their duties when acting as a personal representative and assists with probate applications and intestate matters.
Robin has a special passion and interest in supporting families with stepparent and related individual adoptions, including adult adoptions, managing the preparation and filing of documentation to obtain a Final Adoption Order from the Supreme Court of British Columbia.
As a committed community member, Robin takes pride in helping clients reach their personal and business goals and guiding those who are experiencing difficult or emotional times and who need compassionate legal support.
Robin is a member of the Prince George Bar Association.
Assistants: Terri Pfliger, Victoria Kersey, Wendy Craig and Katrina Burton
On A Personal Note
The care and compassion that Robin has for her clients also inform her community volunteer efforts. Robin has been a dedicated supporter of the Crime Stoppers organization for over 17 years. She is a current Director of the Canadian Crime Stoppers Association, the Secretary for the BC Crime Stoppers Society, and the President of the Northern BC Crime Stoppers Society.
Outside of work, she enjoys outdoor activities and reading and, since she and her daughter enjoy traveling together, has recently taken up photography. Having lived in Prince George since 2003, her youth was spent in the Vernon and McBride areas. "I love the scenic Robson Valley and try to visit as much as I can," says Robin.
Education
Bachelor of Arts, University of British Columbia, 1998
Bachelor of Laws, University of Saskatchewan, 2003