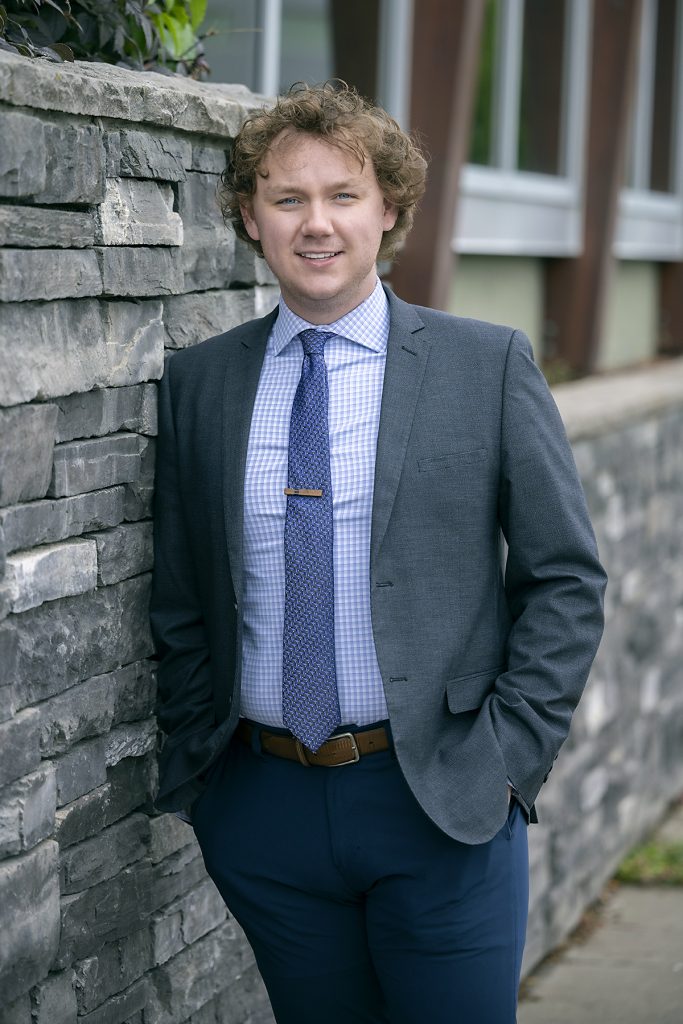 Maximilian Reginald Cadillac-Molson
Associate
mcm@hsjlawyers.com
Direct line: 250.565.8766
Professional Profile
Max advises clients on legal matters related to wills and estate plans and the administration of an estate. He also supports clients with conveyancing – the buying and selling of a home, recreational property or commercial property.
He advises clients with respect to will preparation, estate planning and management, matters of intestacy, and establishing powers of attorney and facilitating the probate process.
His real estate clients are supported throughout the process of buying and selling residential and commercial properties, as well as with negotiating and reviewing leasing agreements.
In all areas of law, Max focuses on helping client in times of transition, even if under stressful circumstances. Clients find him easy to work with, friendly, accessible, and particularly genuine in his interest to assist those who need his services.
Max received top grades at university. He was also a dedicated member of the TRU Student Law Society, advocating for his peers and helping organize the Covid-19 response program.
On A Personal Note
Originally from 100 Mile House, Maximilian grew up in Prince George. He is active in the community having spent three years as a head lifeguard for the City of Prince George and as a youth swim instructor and volunteer soccer coach. He was also a BC Wildfire Emergency Evacuation Volunteer for the City of Prince George.
In his spare time, Maximilian enjoys playing sports including golf, hockey, and tennis, and competing in fantasy football and hockey leagues.
Education
Juris Doctor, Faculty of Law, Thompson Rivers University, 2022
Bachelor of Arts (History), University of Northern British Columbia, 2019