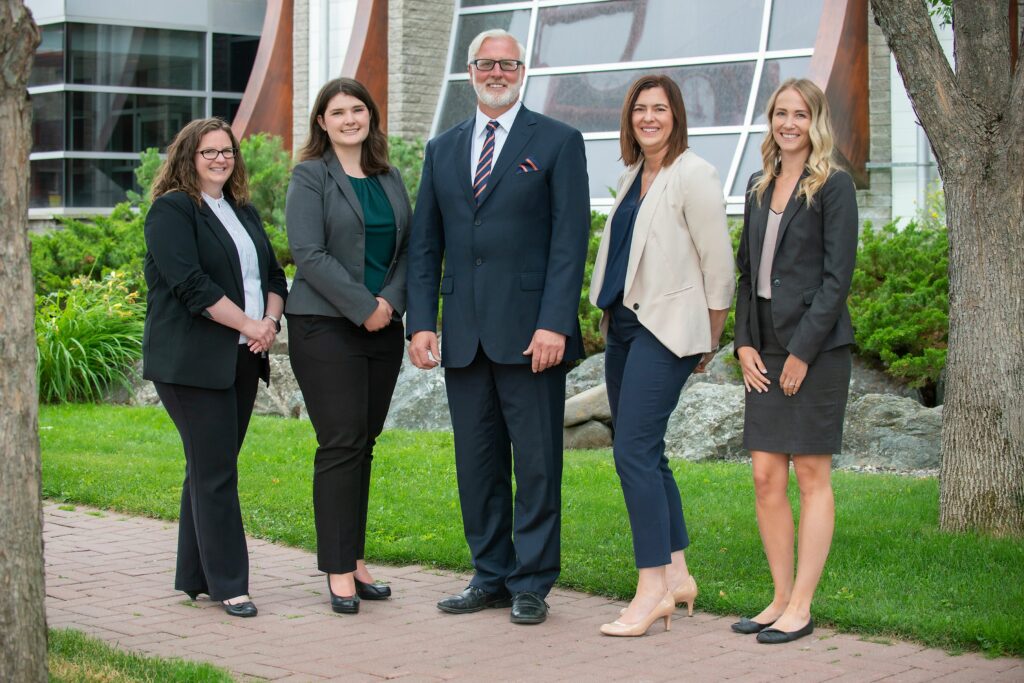 The business in the north is good, and HSJ is good for the business in the north. The largest legal organization in the region has established a time tested reputation for turning the wheels of industry, large and small. Helping set up partnerships, incorporating new corporations, transitioning leadership of a company, reorganizing existing business entities, buying or selling an operation, kickstarting a small startup, keeping a not-for-profit on track, or getting a company to take its next steps for growth – HSJ's lawyers have been involved in some of the most rewarding commercial activities in northern BC history. If you have hopes and dreams for any sized enterprise, HSJ will make it their business to help.
Northern BC's Business Law Lawyers
Operating a successful company, however large or small, can be a complex and time consuming process. Whether in Prince George or elsewhere, you can rely on the team at HSJ Lawyers LLP to give astute, clear advice allowing you to focus on your core business operations.
Our corporate/commercial lawyers can help you with:
Incorporations
Amalgamations, acquisitions, and dispositions of businesses
Business succession
Financing
Company reorganizations
Shareholder agreements and disputes
Commercial leases and tenancy matters
General contract matters
Franchise agreements
Extra-provincial registrations
Dissolutions and wind-ups
Frequently Asked Questions
Recent Related Posts
We understand conflicts are disruptive to your business and are often stressful and perhaps costly to your operation. Sometimes conflicts escalate slowly, and you remain hopeful that you can resolve the issue yourself or that the…
Every company must file an annual report with the BC Corporate Registry. For most companies, filing your report by your lawyer is straightforward and routine, but if any deadlines or details are overlooked or missed, the…
Our Partners & Associates providing services in this field: