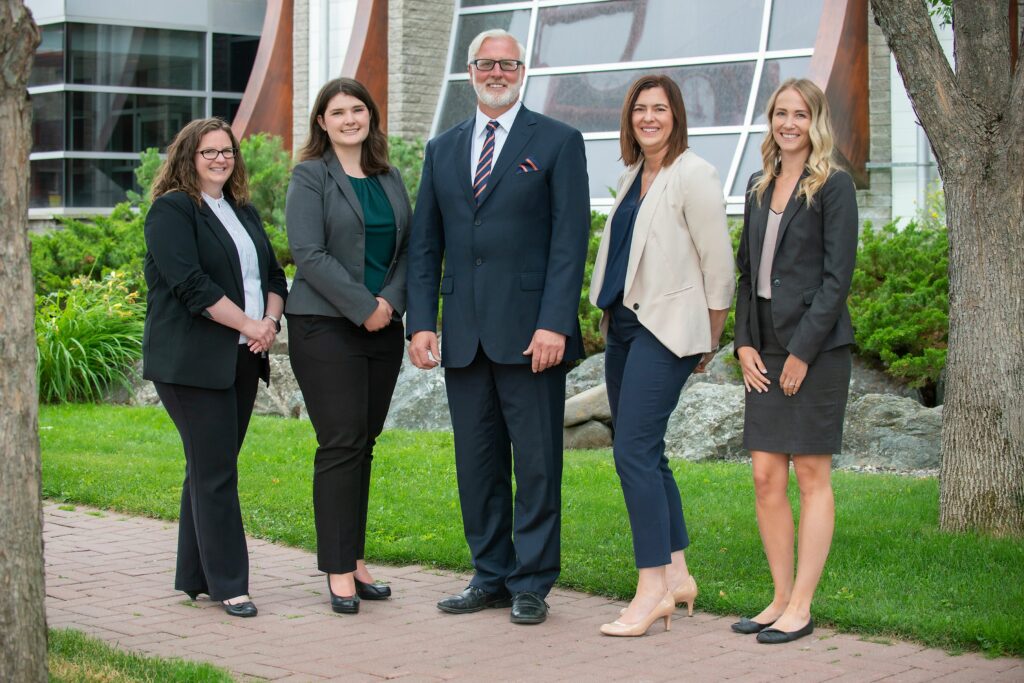 Northern BC's real estate market is active. From industrial to commercial to residential to recreational, land in this region is plentiful and affordably priced compared to the urban markets in the south. From farms to factories to cabins at the lake to new subdivisions, HSJ lawyers have the background to help any transaction for the land you love. If your patch of earth has development potential, if you are renting or leasing, if you are closing a sale, HSJ has the expertise to address all the real estate needs for landlords and tenants, buyers and sellers, veteran developers and those just breaking into the market. Their lawyers have all those properties.
Northern BC's Real Estate Lawyers
Real estate transactions are often more complex than you might hope. But with the right legal assistance, you can enjoy a smooth and unimpeded process. If you're looking for a real estate lawyer in BC, consult the professionals at HSJ Lawyers LLP.
We have the resources and knowledge to help, regardless of your circumstances. We'll also supply you with a reliable outline of what to expect from your particular situation.
Lawyers are often the same price as a Notary, and we can provide greater assistance should problems occur with your purchase or sale.
Meet Our Real Estate Team
HSJ Lawyers LLP has a trained team of partners and associates who dedicate themselves to helping you achieve a successful transaction. Whether you're buying or selling, you can rely on our experienced legal aids.
From beginning to end, real estate transactions require careful calculation and attention. Fortunately, you don't have to worry about doing any of it on your own. Instead, you can rely on a real estate lawyer in BC to help you through every curve in the road.
When you consult our firm, you'll be able to speak with several different people. Each one offers a familiar approach to real estate and all that goes with it.
What We Can Provide
Whether you're an experienced buyer or you're making a first-time investment, you can benefit from a variety of legal services at our firm. Better yet, you won't have to worry about hidden fees or unforeseen costs. Instead, we offer full expense outlines to keep you informed of all costs involved with your transaction.
Our legal team also provides you with regular updates so you feel informed throughout the transaction. Our legal team will recognize and avoid any potential problems in your contract.
Contact a real estate lawyer. BC residents can find help in commercial or residential real estate transactions by giving us a call toll-free at 1-866-565-8777 today.
Recent Related Posts
Does your corporation, partnership or trust have an interest in your land?? Read on: The Land Owner Transparency Act (LOTA) came into force on November 30, 2020 and with it the Land Owner Transparency Registry (LOTR) was…
"Should I add my adult children on title to my home?" is a question that estate planning lawyers often hear. While it usually, but not always, makes sense for spouses to own their real property together…
Our Partners & Associates providing services in this field: