Real Estate Law Services in Prince George, BC
Real estate transactions are often more complex than you might hope. But with the right legal assistance, you can enjoy a smooth and unimpeded process. If you're looking for a real estate lawyer in BC, consult the professionals at HSJ Lawyers LLP.
HSJ Lawyers LLP has a trained team of partners and associates who dedicate themselves to helping you achieve a successful transaction. Whether you're buying or selling, you can rely on our experienced legal aids.
Whether you're an experienced buyer or you're making a first-time investment, you can benefit from a variety of legal services at our firm. Better yet, you won't have to worry about hidden fees or unforeseen costs. Instead, we offer full expense outlines to keep you informed of all costs involved with your transaction.
Our legal team also provides you with regular updates so you feel informed throughout the transaction. Our legal team will recognize and avoid any potential problems in your contract.
Reviews
Justin Haines was a tremendous help to me throughout my case. From beginning to the end, Justin kept excellent communication with me and helped to explain the process. I was very pleased with the outcome of my case and am very grateful for Justin and Caitlin. Excellent, professional and personable, I highly recommend. Thank you!
I had some family matters to work out with my mother and the lady who helped me named Dafnie was very helpful and professional. She gave me her personal email and direct line for further helped if needed. I'm very impressed with the staff at HSJ and find them very helpful. I will definitely call back there if I need further legal assistance.
Roberta Stewart was exceptional in helping me with the sale of my company. She was instrumental in helping with all aspects of the sale including negotiations, advice, all paperwork and prompt follow up to make sure that I was up to date and informed during the entire process. I was always able to reach her or her assistants and able to rely on a prompt reply to any questions or concerns that I had. I highly recommend Roberta for any corporate legal matters and will continue to have her look after my other companies interests.
Maylee Smeagle
2019-05-18
I have sat in several meetings with most of the HSJ team at one time or another, and find everyone to be very knowledgeable and professional. If I ever needed a lawyer, I would be using their services. They are very friendly and approachable and seem to only hire bright and keen graduates.
Roberta is very professional and knowledgeable and makes a complicated process easy to understand for her clients.
I've used the services of Roberta Stewart to draw up a new will and complete a real estate transaction. Her work was timely, all the pertinent details were reviewed with me and I felt very confident with the service. I would definitely go back to Roberta and HSJ.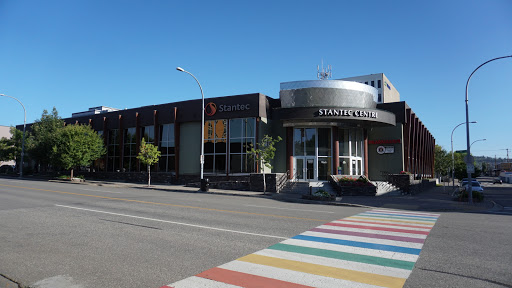 Northern BC's Real Estate Lawyers
Contact a real estate lawyer. BC residents can find help in commercial or residential real estate transactions by giving us a call toll-free at 1-866-565-8777 today.